Proclaiming God's Greatness!
Beholding Jesus' Glory!
Transformed into His Image!
2 Corinthians 3:18
But we all, with unveiled face, beholding as in a mirror the Glory of the Lord, are being transformed into the same image from "Glory to Glory"...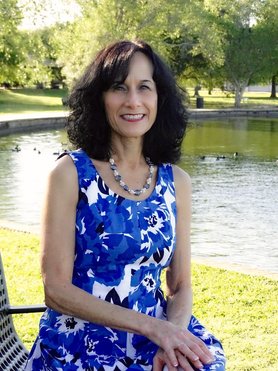 Dear Friends,
Glory to Glory Life Ministries' pursuit is to bring Christ's love and His glorious life transforming gospel to all who will receive it. Our vision is to see you joyfully living a fulfilled life in Him and completely for Him. By the mighty power of His Word and His Holy Spirit I pray that you will be transformed into His likeness; living the blessed life He has prepared for you. This is a life in Christ that continually goes from "Glory to Glory!"
My earnest prayer for each one of you is to truly know Him, trust Him, and love Him with all your heart. May you become all God has planned for you to be in Christ; do all God desires for you to do in Christ, and experience in Him all the rich spiritual blessings that are yours! May Glory to Glory Life Ministries be used by God to equip you, strengthen you in the faith, and encourage you in your walk with Christ! May God richly bless you and cause you to live the Glorious Life that is available to you in Christ !
Love, Pr. Diane Waghorne


---
Pastor Diane Waghorne's Spiritual History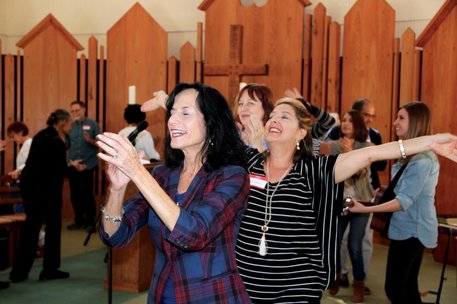 Diane's life was radically changed in October of 1976 when she answered an alter call during a revival meeting in a little Assembly of God church in Kenner, LA. She was spiritually "born again" and received the baptism with the Holy Spirit that same week on October 31, 1976! Since then she has been on fire for the Lord.

Diane was raised Catholic and had an affection for Jesus as a child, but had no knowledge of the Bible or any understanding of the powerful baptism with the Holy Spirit. How her life was completely transformed due to an encounter with God and His Holy Spirit on that wonderful Wednesday night in October! A passion to know God and His wonderful Word began to consume her life!

After attending an Assembly of God church for 5 years with much involvement and spiritual growth, Diane accepted an invitation to visit Victory Temple church one Sunday morning. That one service lead to a 28 year stay at Victory! God brought her there most definitely for spiritual growth and to develop the ministry call on her life. She began to teach weekly Bible studies for years and volunteered for everything possible in the Women's ministry! Within those 28 years the call on her life for ministry became increasingly evident, and Diane was ordained and functioned as a woman's pastor for 20 years. She taught Sunday school, Bible studies, did women's prison ministry, Healing Rooms ministry, counseling, hospital ministry, and food bank operation to mention a few areas of service. Diane has also served for two and a half years in a full time Prayer Ministry.

She is presently ordained with The Missionary Church International and her passion to pastor, teach God's Word and share His love with others is paramount in her life. She has an Associate Degree in Bible Studies from Bethesda Bible College. Diane is a member of the American Association of Christian Counselors and has 25 years experience in pastoral care.

Glory to Glory Life Ministries was birthed after a season of prayer and fasting with an intense desire to touch more people for Jesus. Equipping hungry hearts with the truth of His Word and helping them grow in faith and the knowledge of God is Diane's strong desire. May Glory to Glory Life Ministries be a blessing to you!


---
Marriage and Family
Diane has been abundantly blessed with a wonderful marriage to Charles Waghorne for the past 43 years! She is the mother of four amazing children: Michelle, Melissa, Daniel and Christian. Diane is the happy grandmother of three beautiful grandchildren! Her grandchildren have added a new joy and dimension to her life! Her husband is an ordained minister and accompanies her in the ministry. He is actively involved in teaching Bible and ministering to the elderly. To God be all of the Glory!
​